Meet the Filmmakers
Director/Producer–Roberta Grossman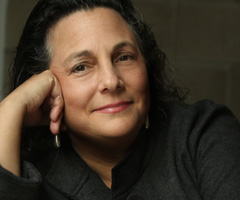 An award-winning filmmaker with a passion for history and social justice, Roberta Grossman has written and produced more than forty hours of documentary film and television. Grossman's last film, Blessed Is the Match: The Life and Death of Hannah Senesh, was shortlisted for an Academy Award, won the audience award at 13 film festivals, was broadcast on PBS and nominated for a Primetime Emmy. Grossman was the series producer and co-writer of 500 Nations, the eight-hour CBS mini-series on Native Americans hosted by Kevin Costner. Her feature documentary, Homeland: Four Portraits of Native Action, premiered in February 2005, and screened and won awards at festivals worldwide. Homeland aired on public television stations in November 2005. Other writing and directing credits include In the Footsteps of Jesus, a four-hour special for the History Channel; Hollywood & Power: Women on Top, a special for AMC; The Rich in America: 150 Years of Town and Country Magazine for A&E; The History of Christianity: the First Thousand Years, a four-hour special on A&E; and Heroines of the Hebrew Bible and Judas for the A&E series Mysteries of the Bible.
Writer/Producer–Sophie Sartain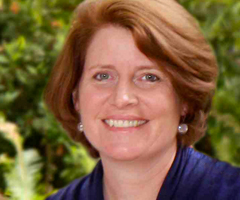 An award-winning writer for print, film, television and digital media, Sophie Sartain's experience includes stints as Executive Director of Editorial Services for MGM Home Entertainment, Managing Editor of Sony Online Entertainment, and Director of Development for Katahdin Productions, where she also served as writer and co-producer of Blessed Is the Match: The Life of Hannah Senesh (PBS, 2010). Sartain created and co-executive-produced the VH1 special, Fortune Files, and has contributed as a writer on several film and media projects, including In the Matter of Cha Jung Hee (PBS) and The Rich in America (A&E). As a grant writer, Sartain has raised more than $1 million for documentary projects. As a freelance writer, her clients have included 20th Century Fox Home Entertainment, Sony Pictures Home Entertainment, Universal Studios, New Line Home Entertainment and ABC Radio Networks.
Producer–Marta Kauffman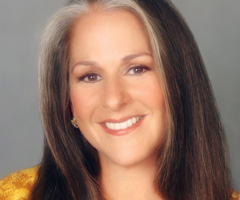 Marta Kauffman co-created and executive produced the Emmy Award-winning series Friends. Previously, Kauffman co-created and served as co-executive producer on the critically acclaimed comedy series Dream On. While on Dream On, she received an Emmy Award nomination and a CableAce Award. Kauffman also co-created the comedy series The Powers That Be for Norman Lear. She served as executive producer on the one-hour drama Related on the WB. She also co-created and served as executive producer on the comedy series Family Album and Veronica's Closet, starring Kirstie Alley. In addition, she served as an executive producer on the series Jesse, starring Christina Applegate. Most recently, she was executive producer of the documentary, Blessed Is the Match.
Executive Producer–Lisa Thomas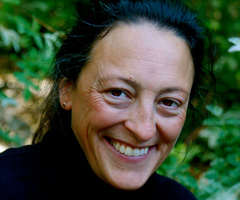 An innovative entrepreneur, philanthropist, film producer and Grammy Award-winning music producer, Lisa Thomas is best known as the cofounder and former CEO of Clif Bar, Inc. From the moment it was introduced to the marketplace in 1992, Clif Bar—an all-natural energy bar—was a success. Over the next several years, Clif Bar, Inc., appeared frequently on the annual Inc. 500 list of the fastest growing privately held companies, and in Working Woman Magazine's 500 fastest growing companies owned by women. Thomas produced Blessed Is the Match: The Life and Death of Hannah Senesh and executive produced the feature documentary Homeland: Four Portraits of Native Action (2005). She also produced Sacred Ground, a companion album to Homeland that won the 2005 Grammy Award for Best Native American Album.
Editor/Post Production Supervisor–Chris Callister
Chris Callister has directed and edited documentaries, short films, and music videos, and his work has been seen around the world by over a million people. He has edited for The History Channel, Universal Sports Network and the Sundance Institute. His credits include the feature documentary Blessed Is the Match (assistant editor and post-production supervisor); music and concert videos for The Killers (writer, director and editor); the feature film Cyrus (apprentice editor); and the short film The Liar (writer, director and editor), which screened at numerous festivals including the Santa Barbara International Film Festival. Callister received his master's degree in film production from USC.
Katahdin Productions

Founded by Lisa Thomas, cofounder and former CEO of Clif Bar, Inc., Katahdin Productions is a nonprofit documentary production company based in Berkeley, California, with production offices in Los Angeles. Dedicated to creating high-quality documentary films, educational materials and media projects for museums, philanthropies and other organizations, Katahdin productions tackles issues of social, political and historical interest. Since its inception, Katahdin has produced Homeland: Four Portraits of Native Action which was distributed nationally to PBS stations in 2006, and Blessed Is the Match: The Life and Death of Hannah Senesh, which was broadcast on PBS in April 2010 on the award-winning series, Independent Lens. View Katahdin's Sample Reel.